Jusqu'au Vendredi 10 juin, Magnum Photo, la célèbre agence de presse photographique fondée en 1947, offre la possibilité d'acquérir quelques tirages à des prix tout à fait accessibles.
Il y a quelques jours l'agence a ouvert une vente flash proposant plusieurs tirages de célèbres photographes comme Alex Webb, Steve McCurry ou René Burri.
En 6x6, numérotés et signés, et d'excellente facture (qualité musée), les tirages sont à 100$.
C'est le moment de commencer une collection ou de s'offrir une oeuvre de votre photographe préféré !

Sous le thème du moment décisif - The decisive moment - propre à Henri Cartier-Bresson fondateur de l'agence, chaque photographe a été invité à sélectionner dans ses archives une image en lien avec ce principe et à partager son ressenti et sa façon de comprendre l'expression du photographe français.

Pour vous donner envie d'aller faire un tour sur la boutique Magnum voici une sélection de 10 tirages qui m'ont tapé dans l'oeil !
"I took this picture a few hours after my arrival in La Havana. It was in July, on the Malecón; there are storms every night at that time of the year. I was sheltered from the rain under a porch when this old American car came to park right in front of me to drop off its passengers.
The decisive moment isn't necessarily an action photo. Sometimes the light and the elements come together for the photographer, forming a perfect composition. I call this a 'moment of grace'."
"This picture was taken at a public stage on the boardwalk at Hollywood Beach, Florida in 2003. Some children walking along the boardwalk with their parents cannot resist jumping on the stage and taking a twirl. It is the kind of decisive moment I love to capture."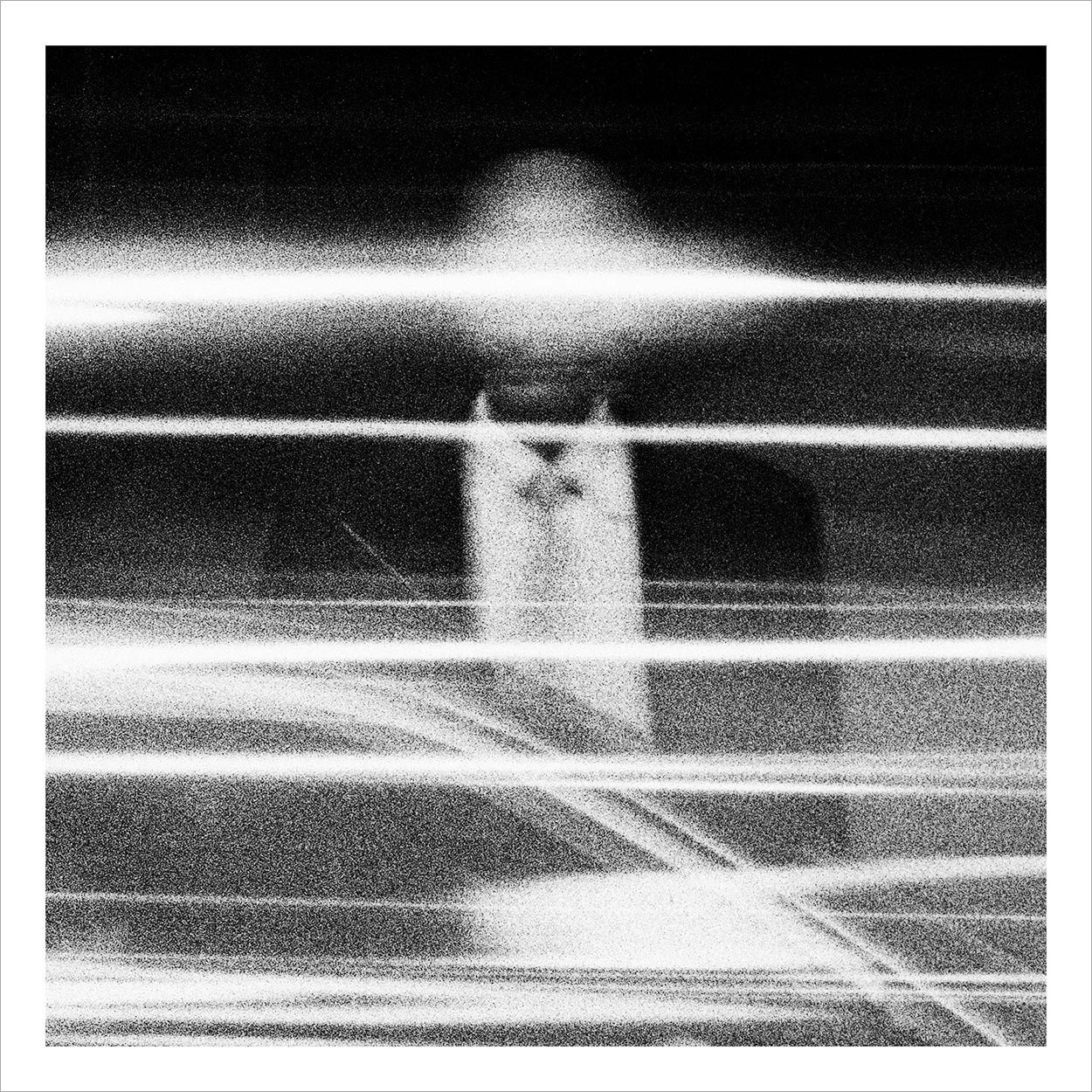 From the series The Camera Is God. Candid portrait of a man standing on a street corner, Adelaide, 2014. ©Trent Parke/Magnum Photos
"Most of my shooting on the streets relies on chance: how light interacts with the streets, the city, and the people, the decisive moments that I see. The ones that really excite me, I don't see; only the camera truly sees them. Always chasing light and time."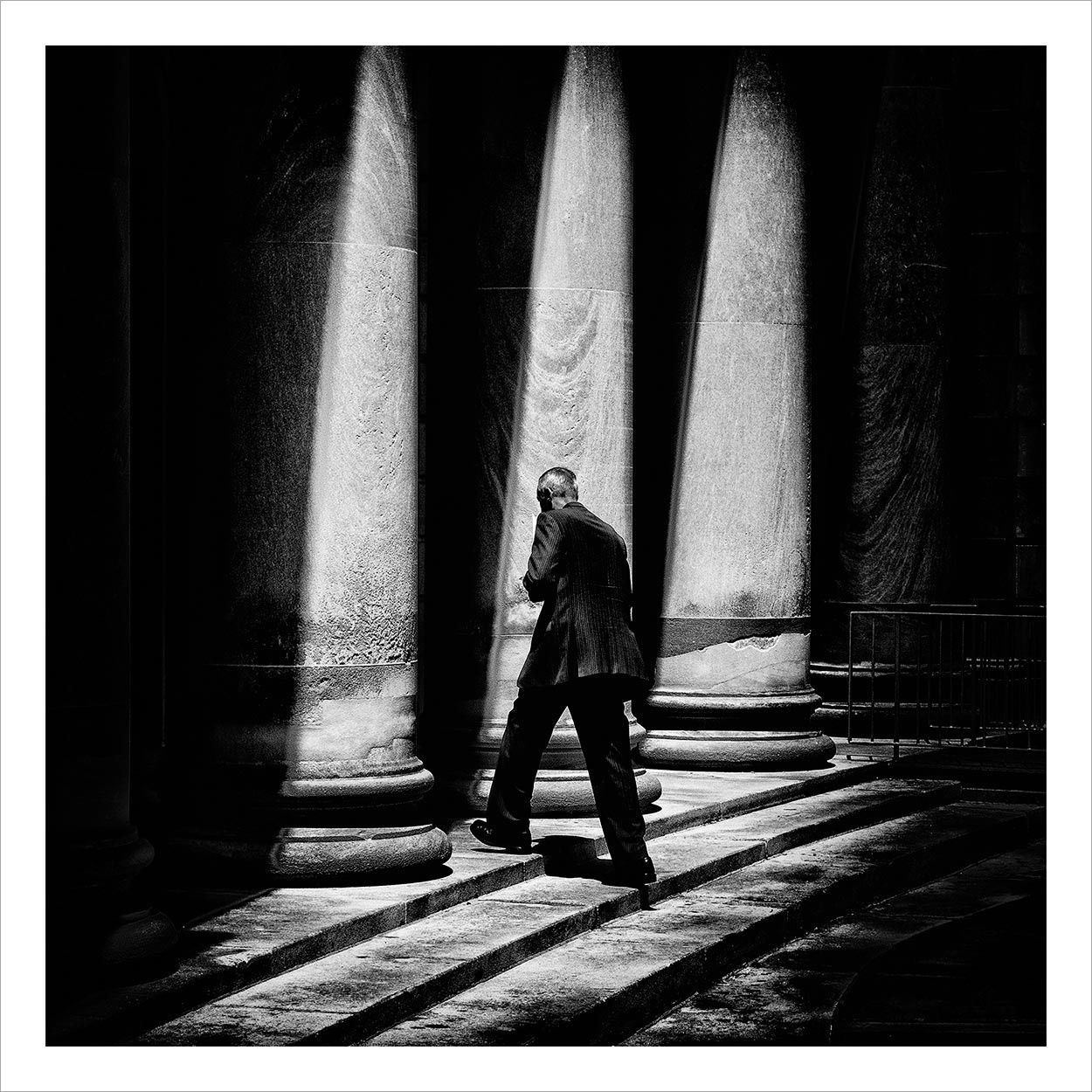 Usa, Syracuse, New York, 2015. Syracuse has a population of 145,170 and 34.6% live below the poverty level © Matt Black / Magnum Photos
"To me, the act of observing is what makes a moment decisive. It's not a moment until it is seen and recorded. What is interesting to me is what happens internally that leads to that instant of clarity. A decisive image stops movement, but it also preserves thought."
"'Picture this: In the midst of the Cold War, I find myself immersed in the world of the military, the uniformed. Navigating through threatening waters, our submarine heads towards land. As I emerge onto solid ground, the warm sunlight seems to welcome me.' The eyes of my grandfather, a master of recollection, light up as he continues: 'My glance falls on a nearby park. Its normalcy floods towards me and I'm intrigued by such contrast in such close proximity. The absurdity of the moment makes me laugh. I grab my camera…' He reenacts the gesture, seemingly returned to the moment. '...and I capture the world of trusting humanity.' For me, this photograph represents a decisive moment by its permanent rendering of a momentary spontaneous impression that radiates continuity."
— René Burri à Gina Müller Burri, sa petite fille.
"Probably, no photographer has influenced me for as long as Henri Cartier-Bresson. For some 50 years, I've been drawn to his early, pre-war work with its surreal ambiguity. However, ever since I first saw my father's copy of The Decisive Moment in the late 1960s, I've been uneasy with the title. The notion of a 'decisive moment' seems just too pat, too unpoetic for such a complicated vision. Years later, it was gratifying to discover that the original French title was Images à la Sauvette—'Images on the Sly'—a humbler notion more in the spirit of his early street photographs, work that embraces the mystery and uncertainty of collaborating with the world. 'It is the photo that takes you,' as he once said.
There are many photographs of mine that have 'taken' me. I chose Havana, 1993 because Cuba, then, seemed suspended in time, echoing the feel of the Spanish streets in the 1930s that Cartier-Bresson photographed so memorably. I suspect that the Cartier-Bresson I knew would have been skeptical of the color of this homage to him— but I'd like to think his younger, surrealistic self would have at least appreciated the two boys in the background with that soccer ball hovering overhead, out of reach forever."
"I took this image at the Black Sea beachfront in the city of Sukhumi in the unrecognized republic of Abkhazia. Tourists and locals were hanging out picnicking and bathing. When people are hurling themselves from old shipwrecks I don't necessarily think, 'Oh, here is a decisive moment'. Actually, I often don't think so much at all when I photograph, it is more gut instinct working, just lots of reactions. For me, the thinking and categorizing is better done before and after the actual photographing. Anyways, I don't think too much about the classic concept of the decisive moment, for me, they are just moments. Some are complicated, where lots of elements come together; some are simple low-hanging fruit; some are long, drawn-out sluggish affairs; others are over in a split second. Whatever it is, the shutter had better be open at the right time."
"On the surface, this is a static landscape. I was on a road trip with Karl Ove Knausgård for a piece for The New York Times Magazine. We had been driving through generic scenes of low forests and small towns for most of the day when we rounded a bend and caught our first glimpse of Lake Huron. As the sun began to set we pulled off on a random road. We walked down to the frozen lake. I took a few frames and waited, stamping my feet to ward off the bitter cold. I found a patch of frozen ice, some reeds, and a few icicles, and felt I had found my composition. There was no conscious reason, it was a scene like many others, but something told me to stop. That mysterious guidance by the subconscious is what I love about photography. I waited, and as the winter light changed rapidly and the clouds shifted formation, the falling light swept over the scene with a particular beauty. I shot a few frames and it began to shift again. In the stillness of the scene, I'd found my decisive moment."
"The eye seeks a frame within which a gesture is suspended, motion frozen and all in balance. One can wander or wait to recognize and capture it—if you're lucky!"
"I arrive in Ulaanbaatar after four days on the Trans-Siberian train. It's a relief to get to and be among people again. The Mongolians appear proud and strong, but they also seem caught in a strange connection between the past and the present. I walk the streets, and when I get lonely, I visit people in their homes; a family living in a traditional tent—the Ger, a young couple in love, a grandchild caressing her grandmother.
On the last day I'm at a market and the police stop me. They erase every single image on my SD-Card. 432 pictures. I watch as they disappear one by one. I am devastated. A full day's work is gone—my memories erased. The sun's setting as I sit down on a bench and close my eyes. A group of boys pass me with a basketball. I decide to follow—I have to get back on my feet. They run through the narrow alleys and into an open space on top of a hill. This is the basketball court. I forget about photographing, but start playing with the boys. Then, on my way home, I walk to the hilltop, and as I turn around I see it all come together. The boys playing, their homes and the mountains. A moment I want to keep and remember."